Gerês lily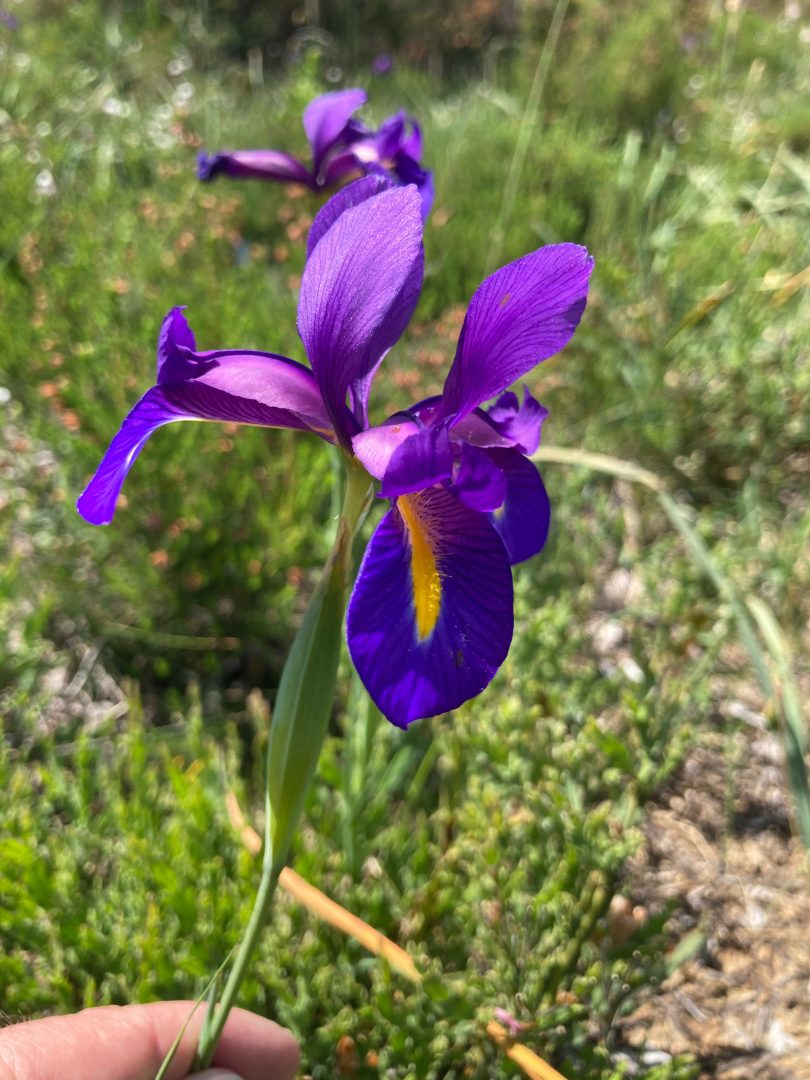 The Gerês lily is an endemic plant of the northwestern mountains of the Iberian Peninsula and most of its individuals are found in the mountains that gave it its name, being one of the most emblematic species of the Peneda-Gerês national park. Science knows it as Iris Boissieri, in honor of the Swiss botanist Pierre Edmond Boissier.
It is a plant that occurs in shallow, acidic and rocky soils between 500 and 1450 meters of altitude. It is estimated that there are at least 2500 mature specimens in Portugal, in stable population groups with no obvious signs of decline, being thus classified as an "almost threatened" species. Its flowering takes place between mid-May and the end of June, and it is a delight to be able to appreciate them in the surroundings of the mountains.
It is not a common and easy flower to find but our tours include hikes that pass through little known trails where you can find the Gerês lily in relative abundance during its short flowering season.
Carlos Silva